Tungsten Collection
The Industry Standard in Outdoor Heating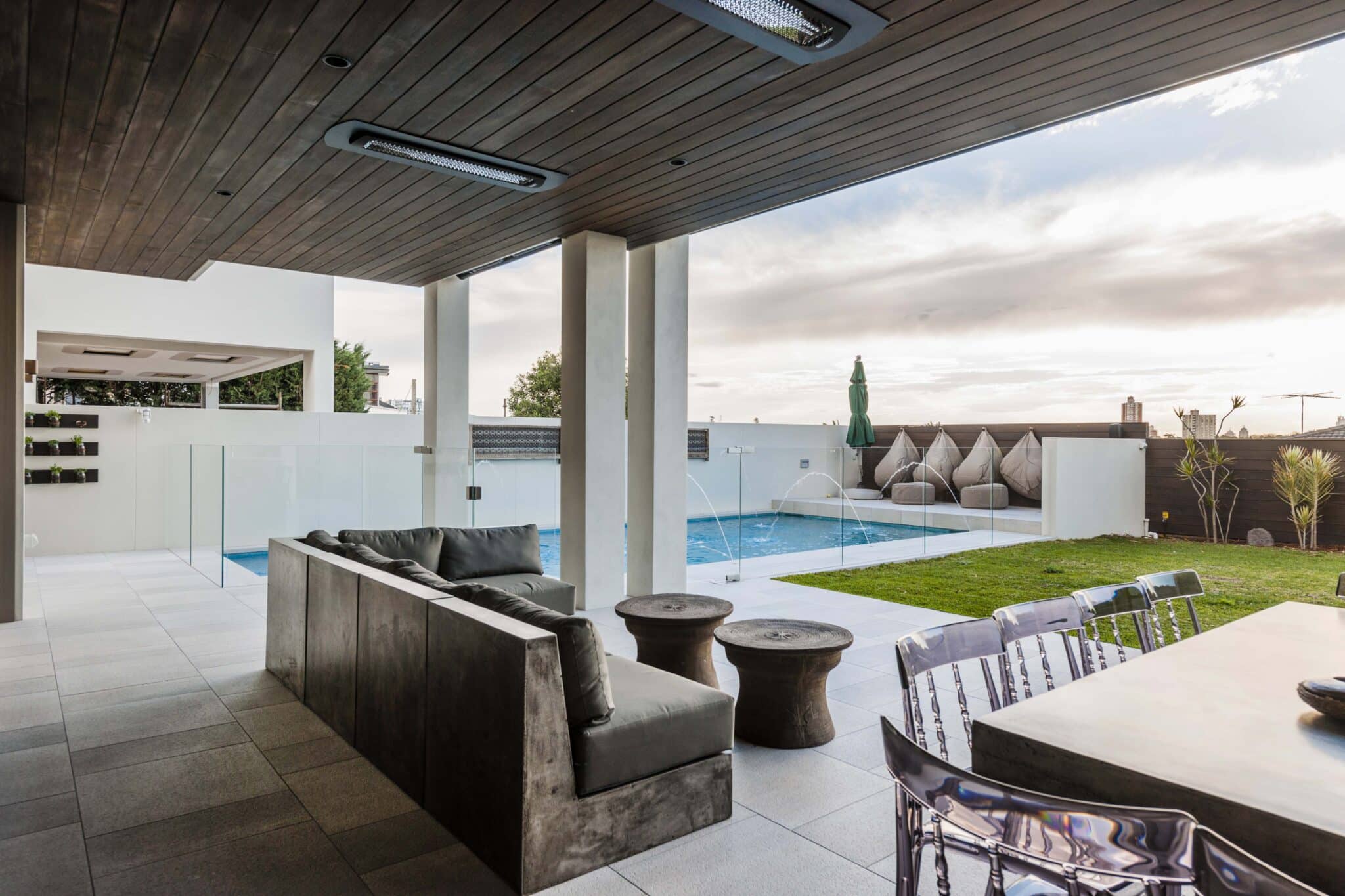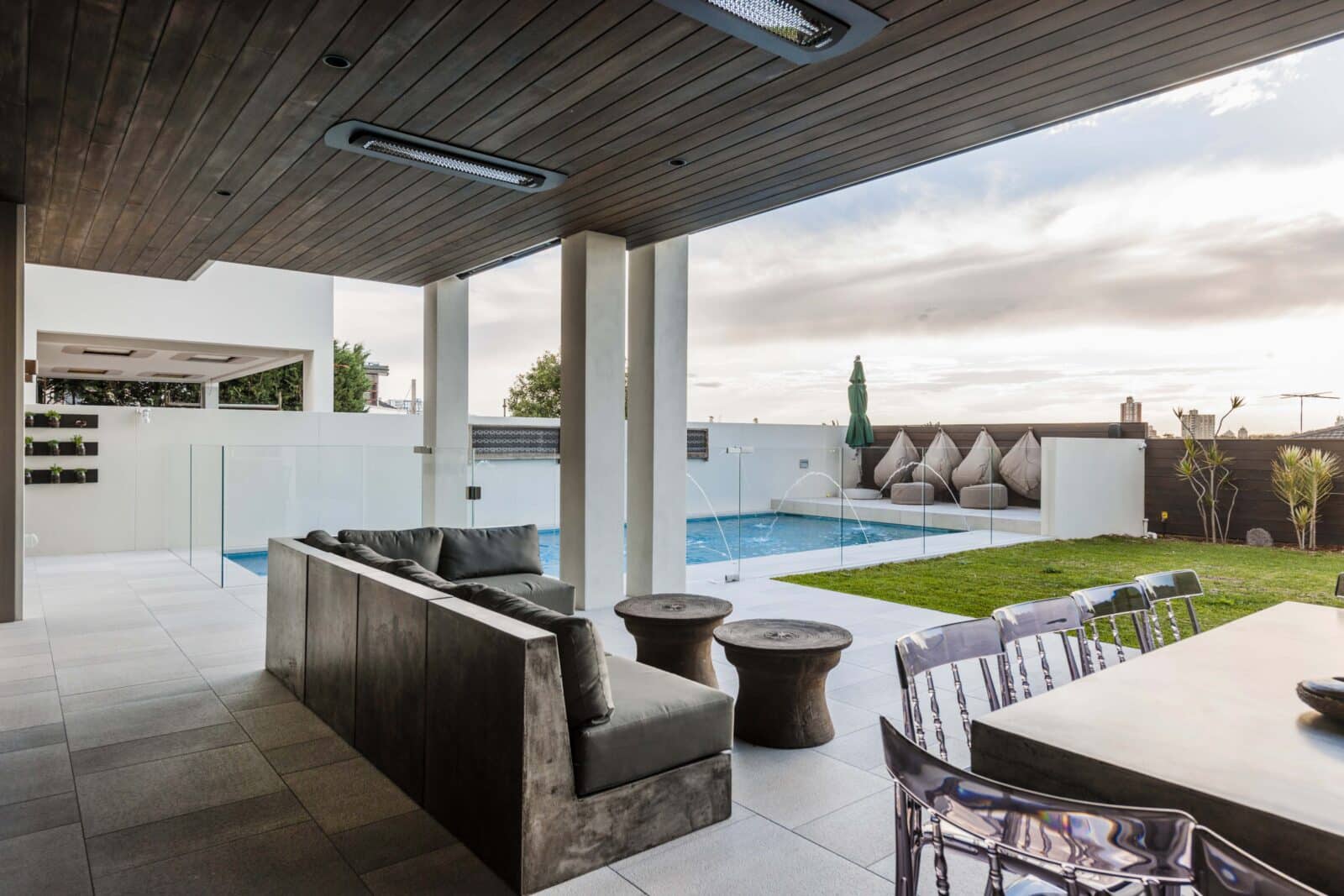 Tungsten Smart-Heat™
Electric Series
Available in black and white with four heat outputs ranging from 2000W to 6000W and a variety of mounting options, the Tungsten Electric series can be tailored for any environment. Manufactured with stainless-steel construction and a unique honeycomb mesh surface, precise heat is distributed with a warm, soothing glow.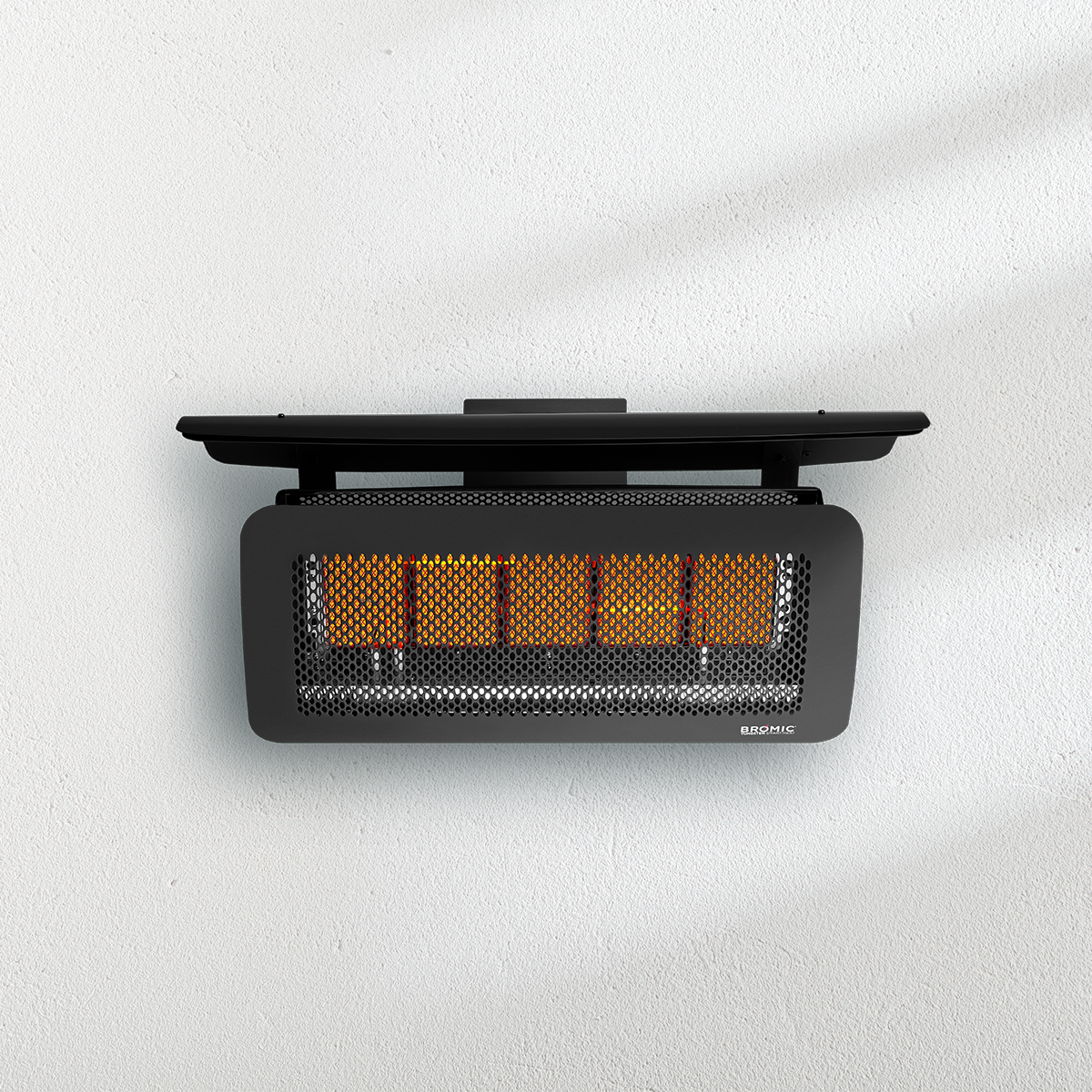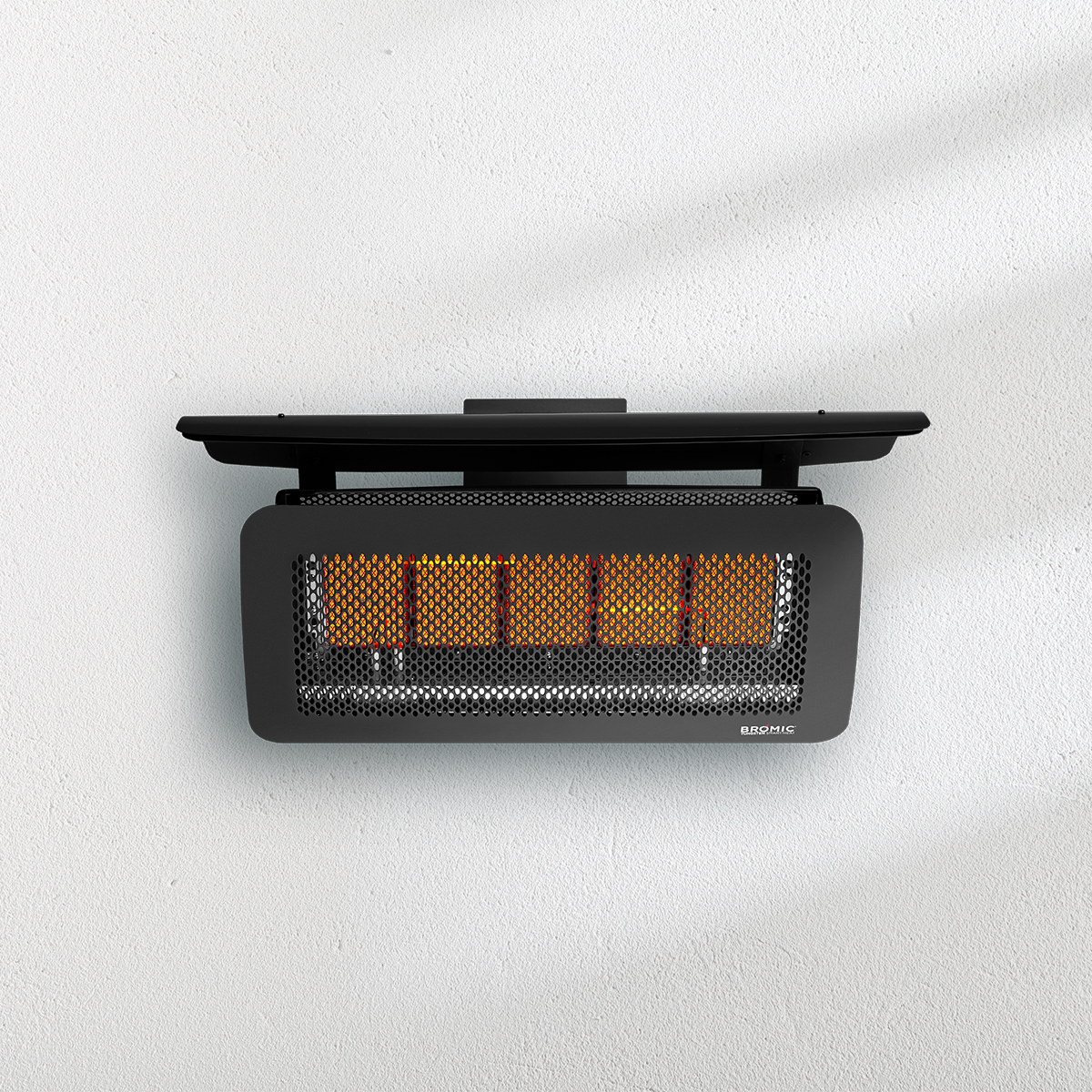 Market-leading Power
The Tungsten Collection projects market-leading directional radiant heat through an even flow of warmth heating areas up to 20m2, making it the ideal solution for larger spaces and colder climates.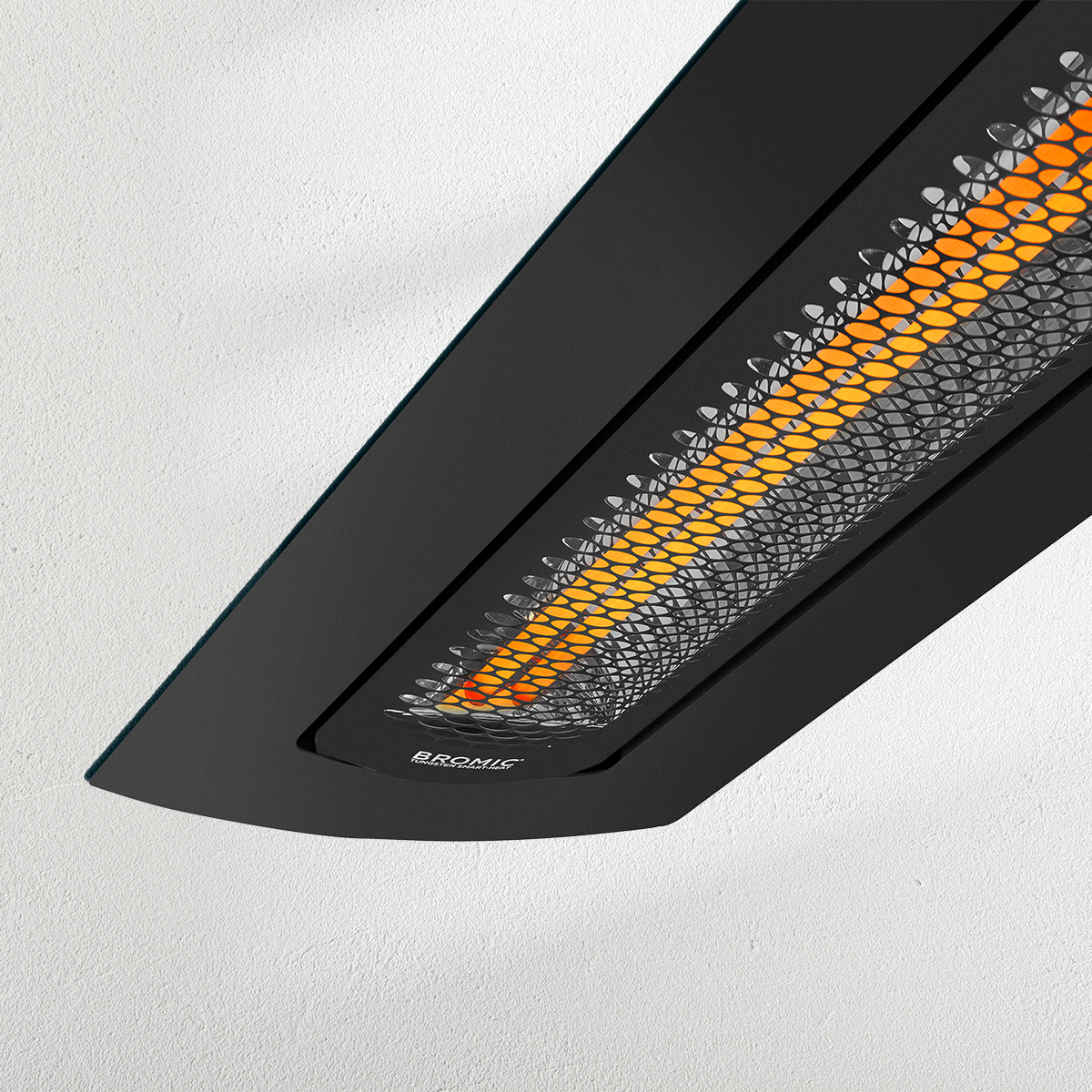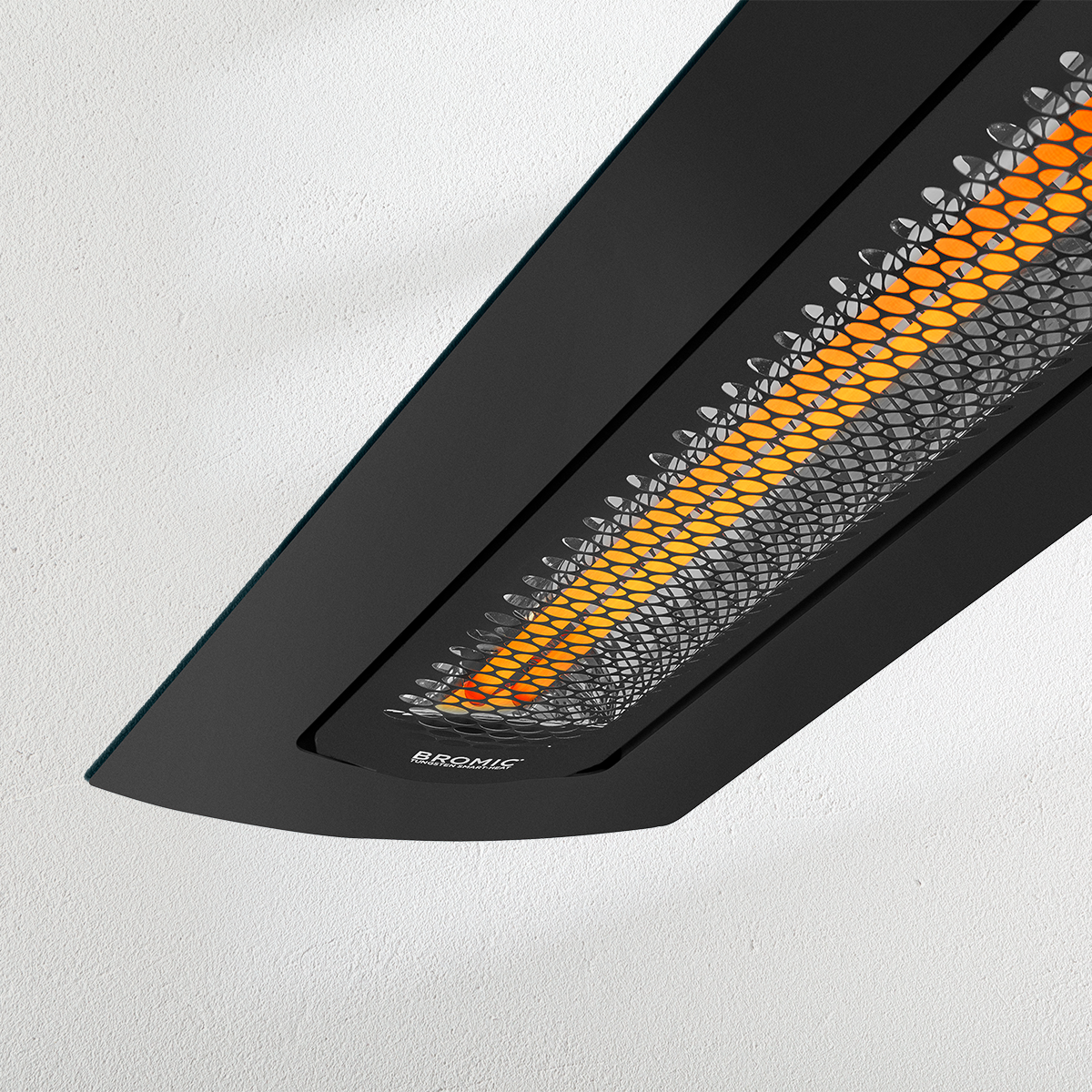 Industrial Design Style
Manufactured with a high temperature coating and durable stainless-steel construction, the Tungsten Collection's unique honeycomb mesh surface and interior quartz elements elevate the look of a traditional heater with an industrial design style.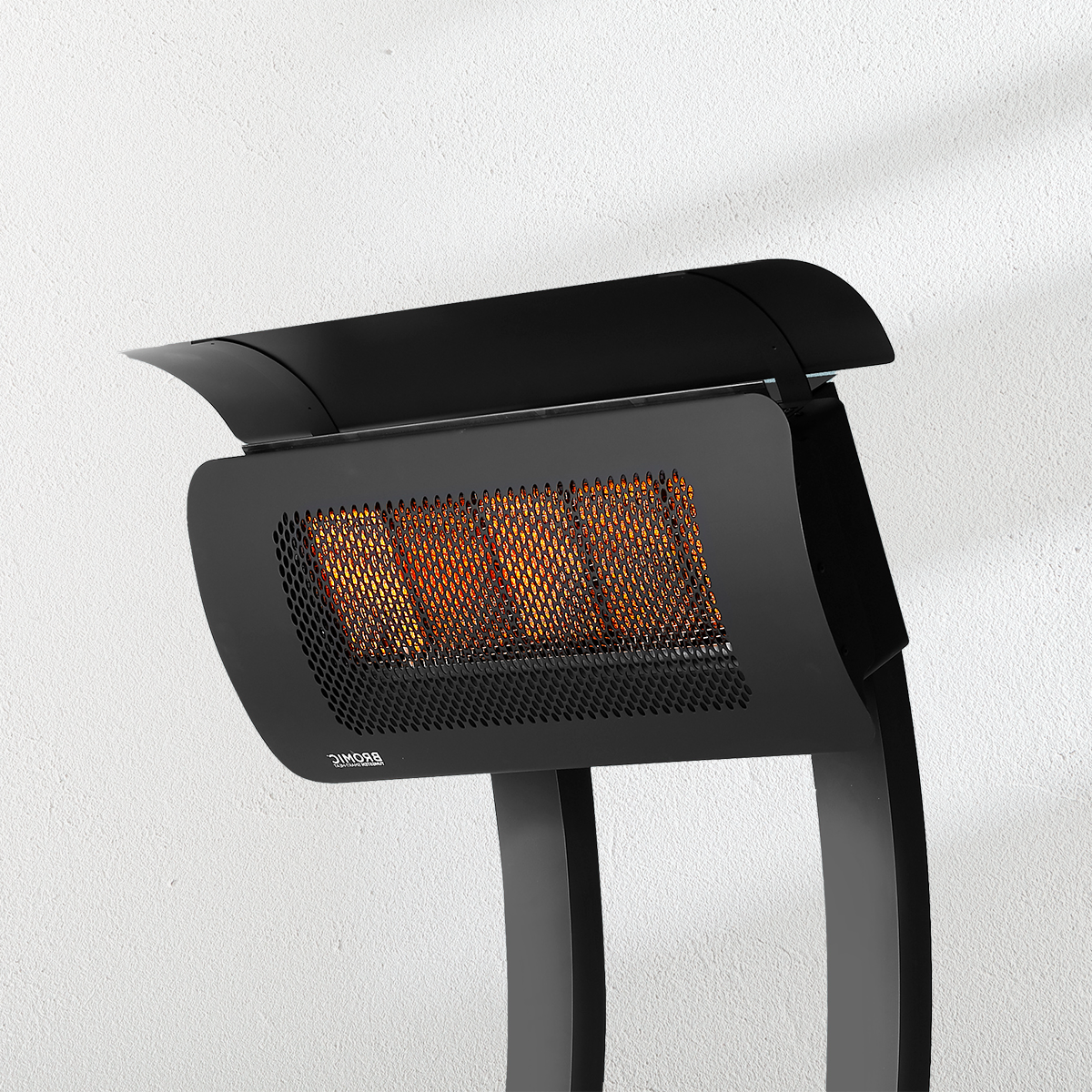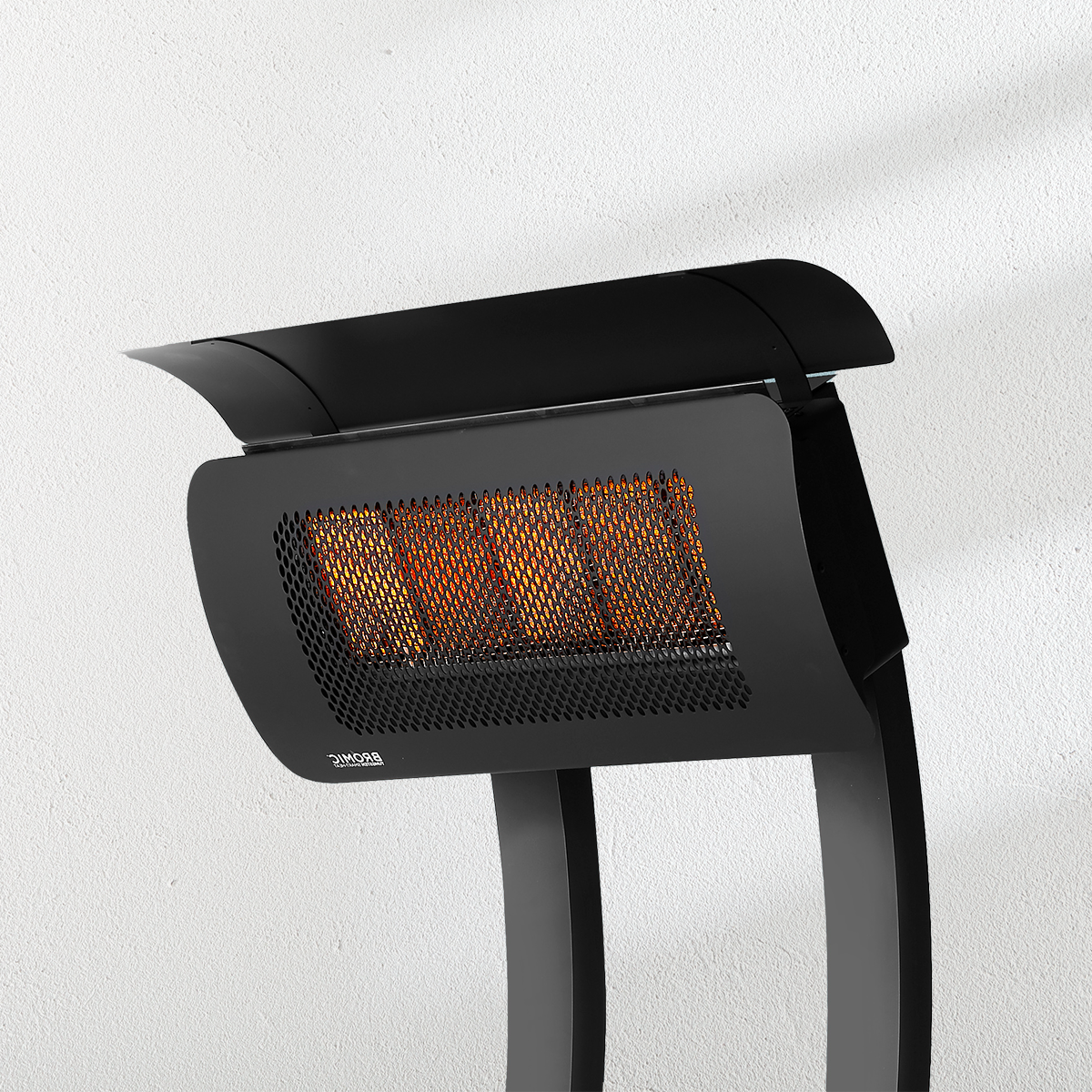 Total Versatility
Available in four electric power options, two gas power options in both natural gas and propane fuel sources, and a variety of mounting options including portable, the Tungsten Collection meets all of your heating needs.
Tungsten Smart-Heat™
Portable Series
Featuring an award-winning matte black finish, with a modular and maneuverable design, this powerful heater is the ideal heating solution for locations without a structure. Three times more efficient than traditional mushroom heaters, this portable heater uses directional heat to make sure the heat ends up exactly where it's needed.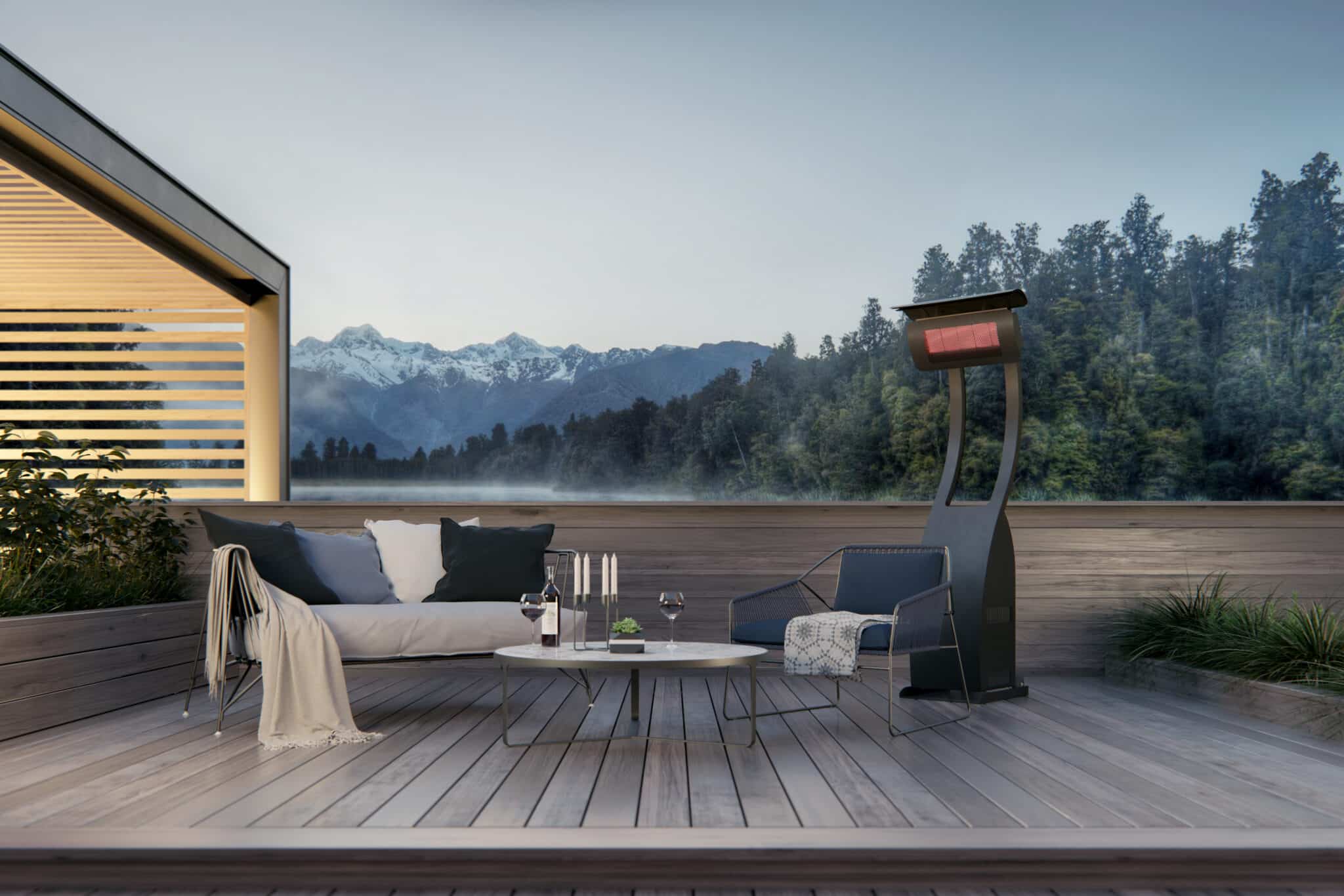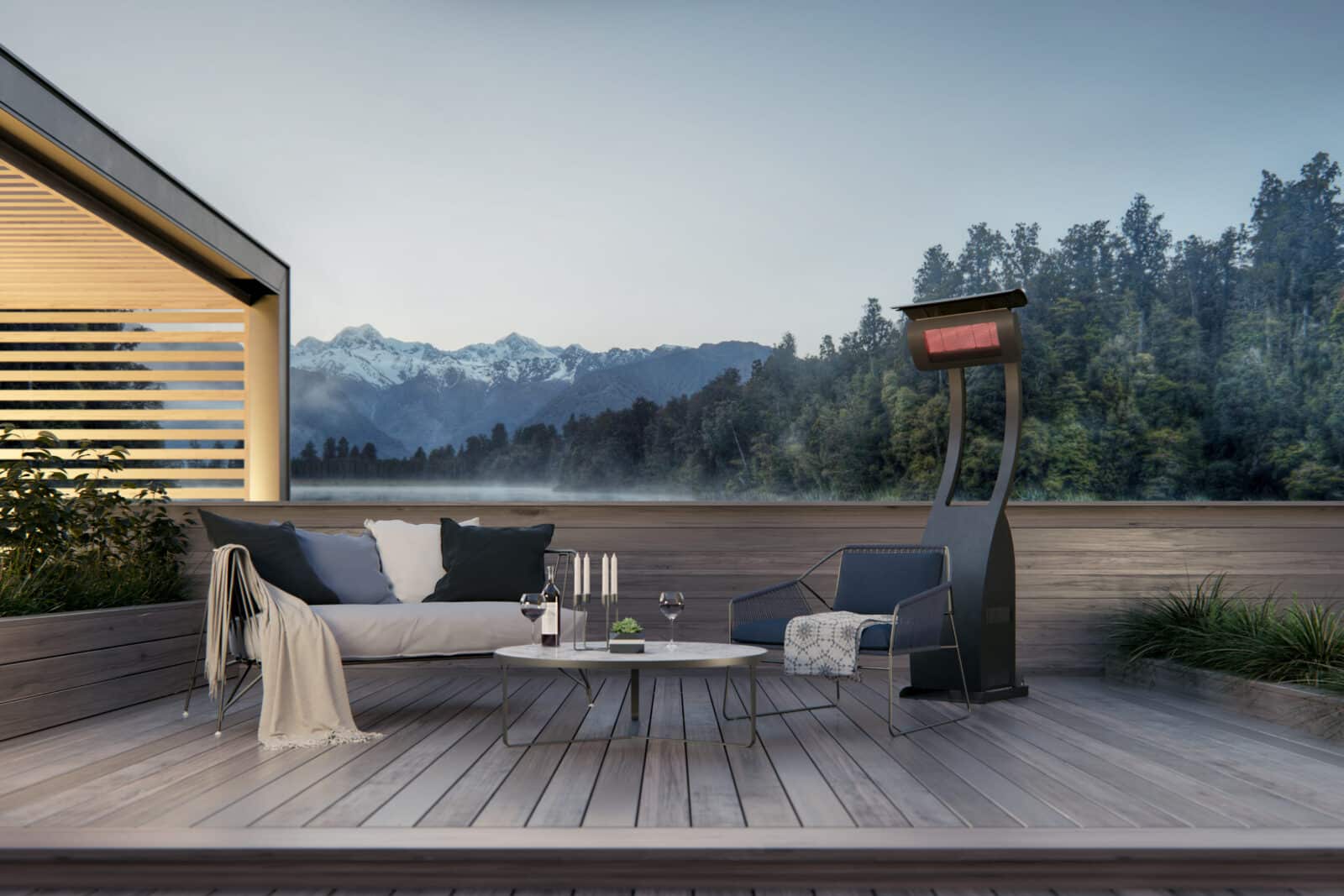 DON'T SETTLE FOR CLUNKY PORTABLE HEATERS
Three Times More Efficient Than Mushroom Heaters
Conventional portable mushroom heaters are the traditional solution to adding heat to outdoor spaces. The award-winning Tungsten Portable outdoor heater is a more efficient and design-focused portable heating solution that can save you money – keeping your outdoor space warm where it's needed.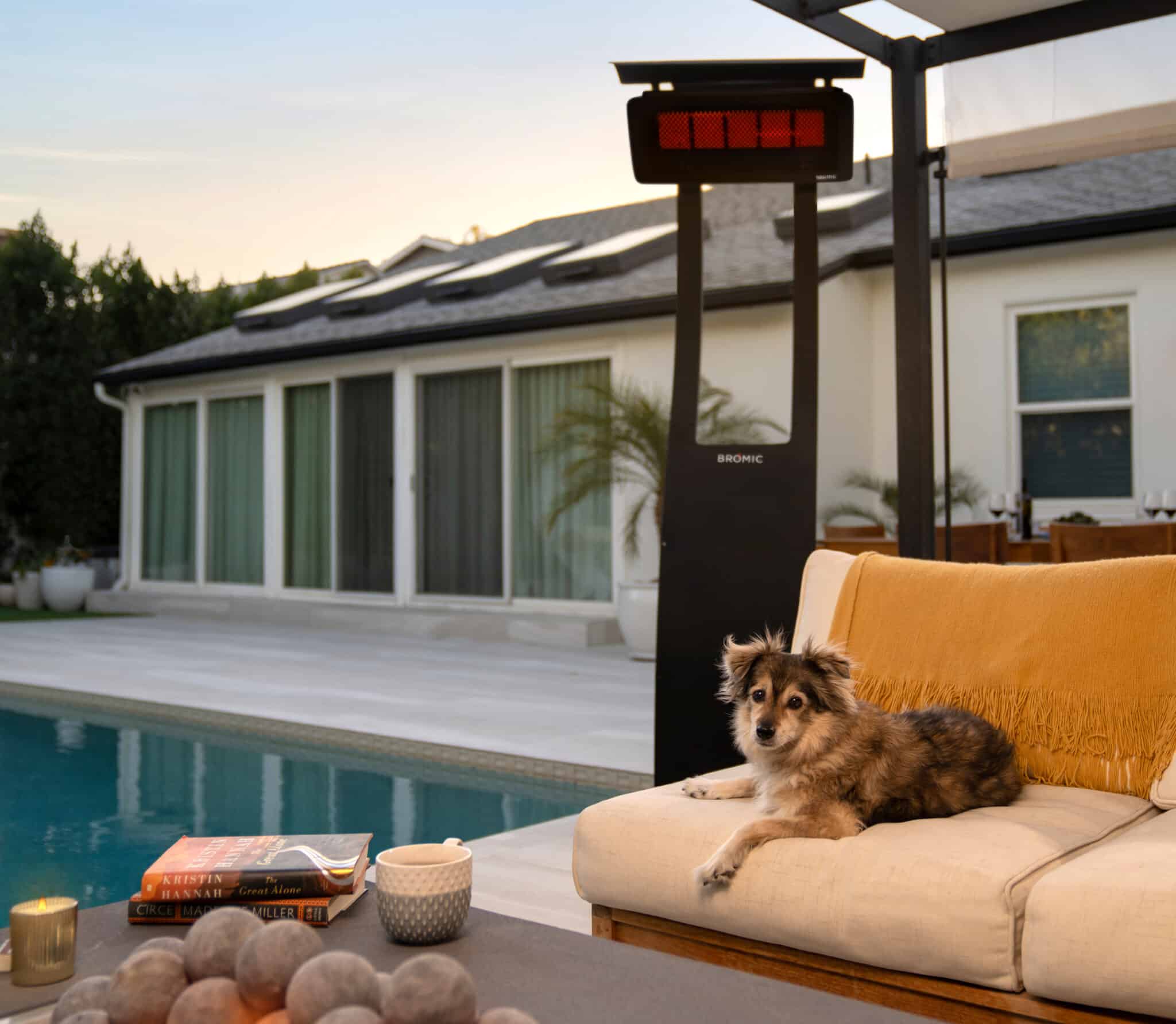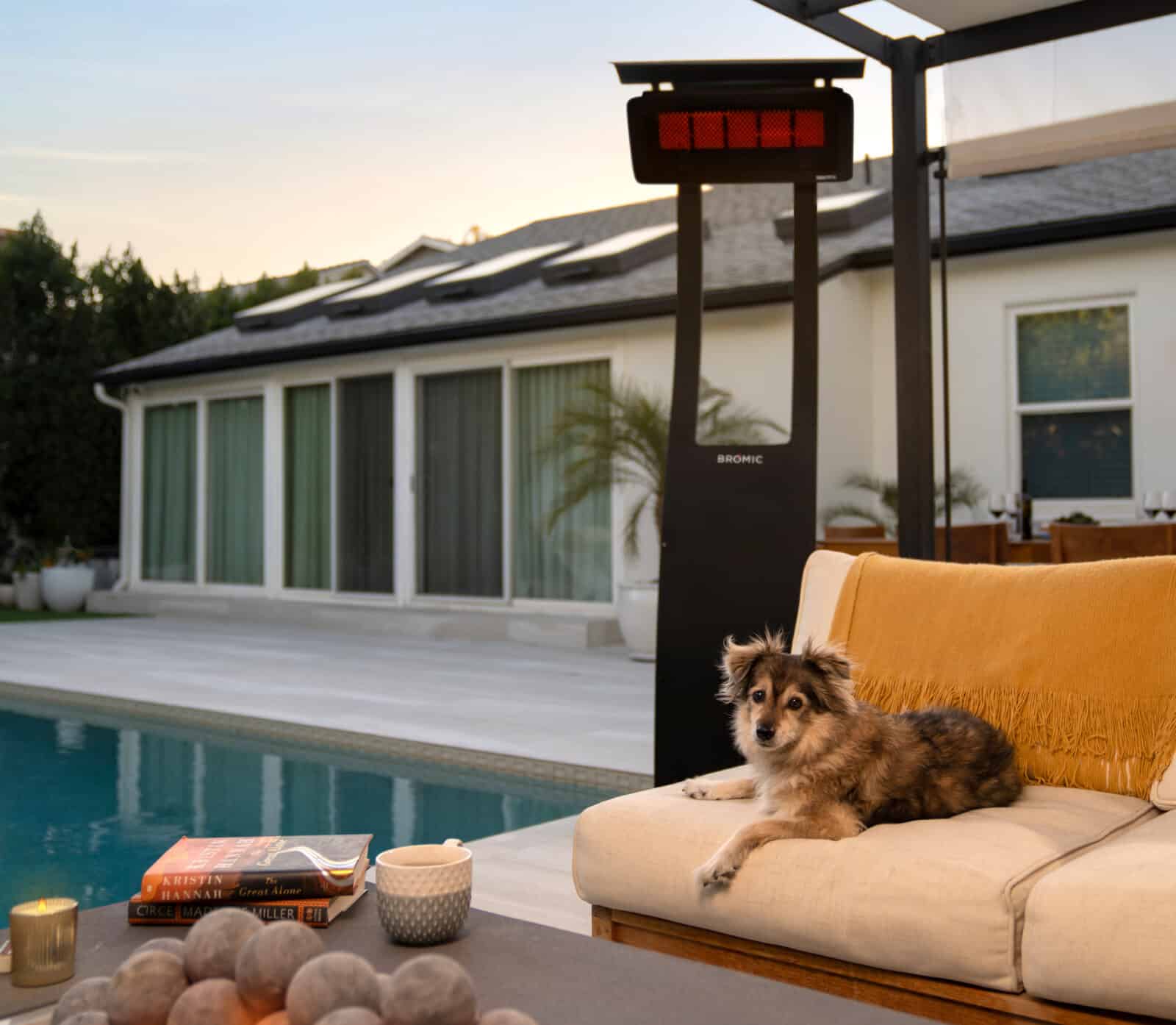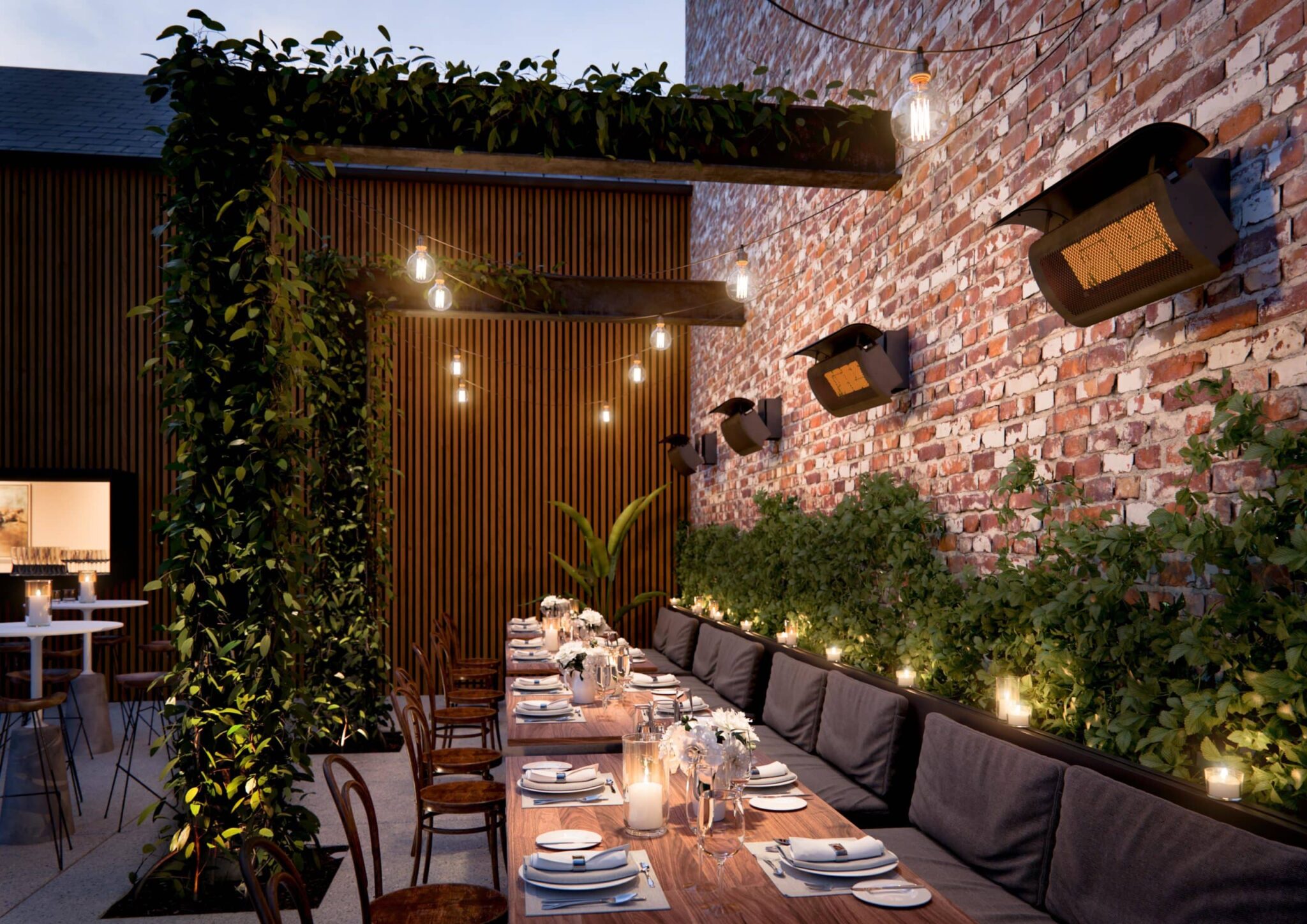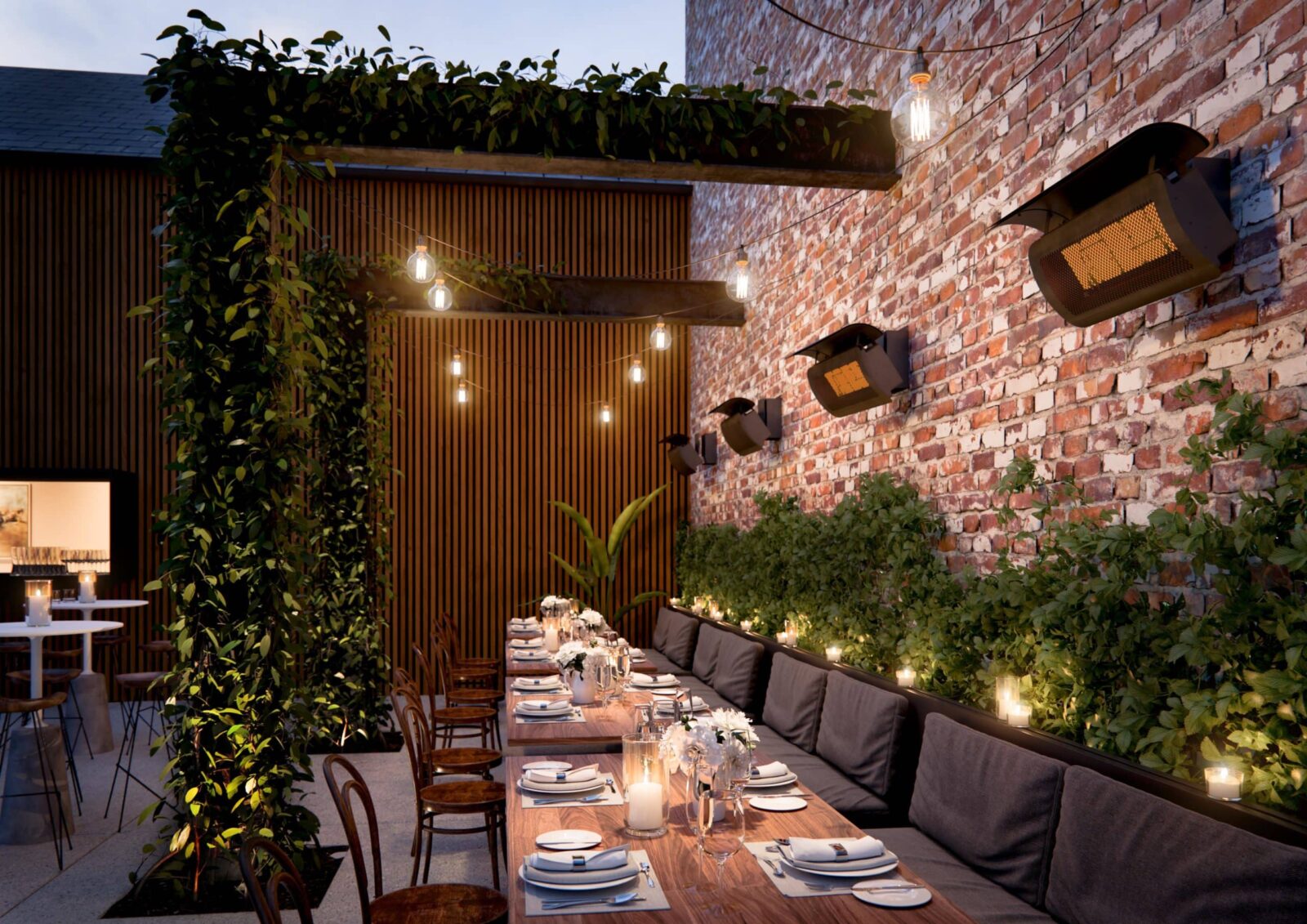 Tungsten Smart-Heat™
Gas Series
With its curved surface and durable stainless steel engineered body, the Tungsten Gas heater is a work-horse in providing powerful radiant heat. Available in two power output levels in both natural gas (NG) and propane (LPG) fuel sources, this powerful heater is ideal for well-ventilated large spaces and colder climates.
Electric Accessories
Gas Accessories
Portable Accessories
Controls
Electric Accessories
Gas Accessories
Portable Accessories
Controls


Find the Perfect Tungsten Heater for your Outdoor Space
Leverage Bromic's design team to accelerate your project plans and provide technical specification support at no extra expense.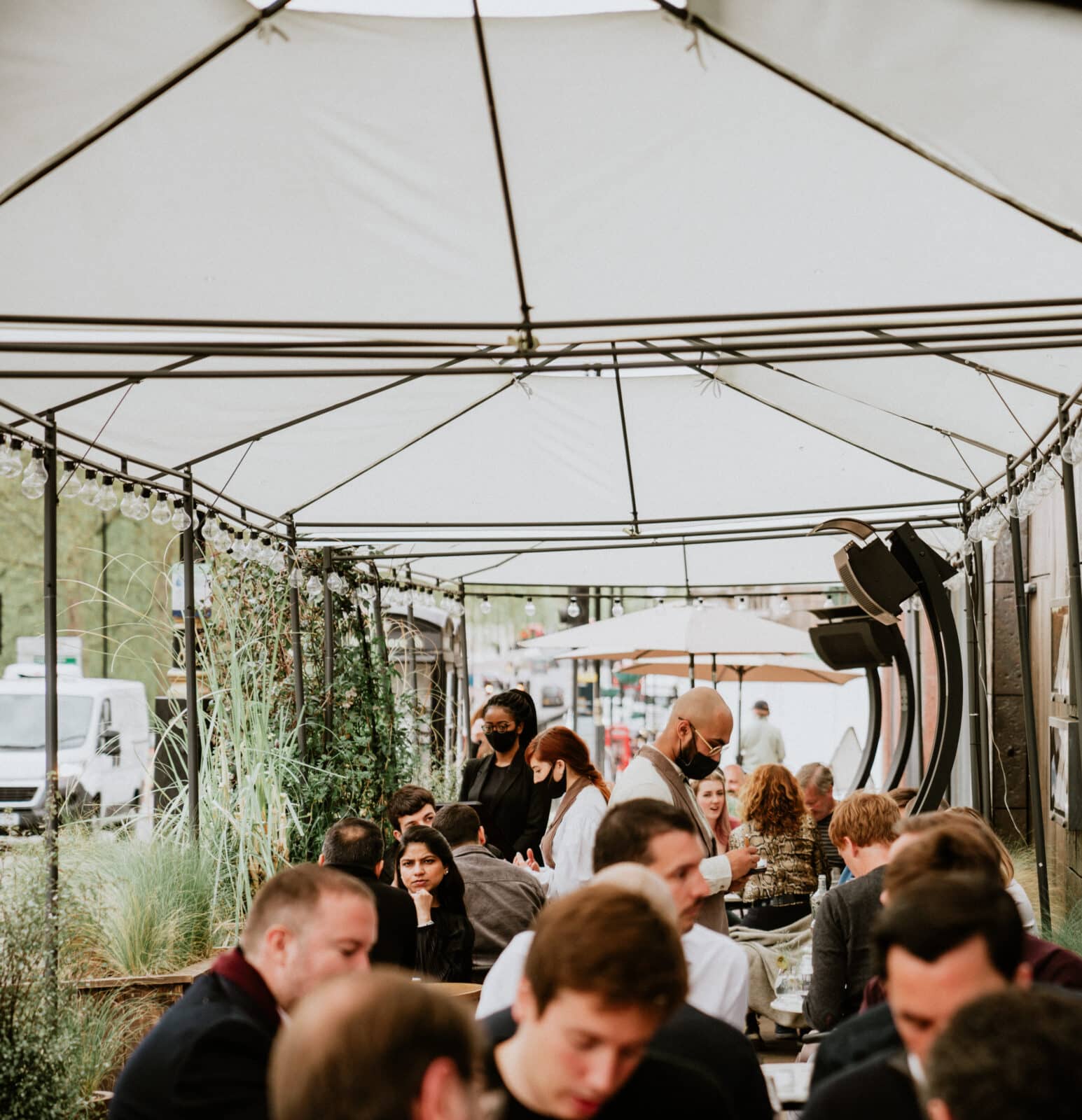 The outdoor heating has allowed us to create an ambiance and an environment where people are happy to stay for a longer period of time.

MM

Matthew Mawtus HIDE Restaurant Manager – London, UK
Gallery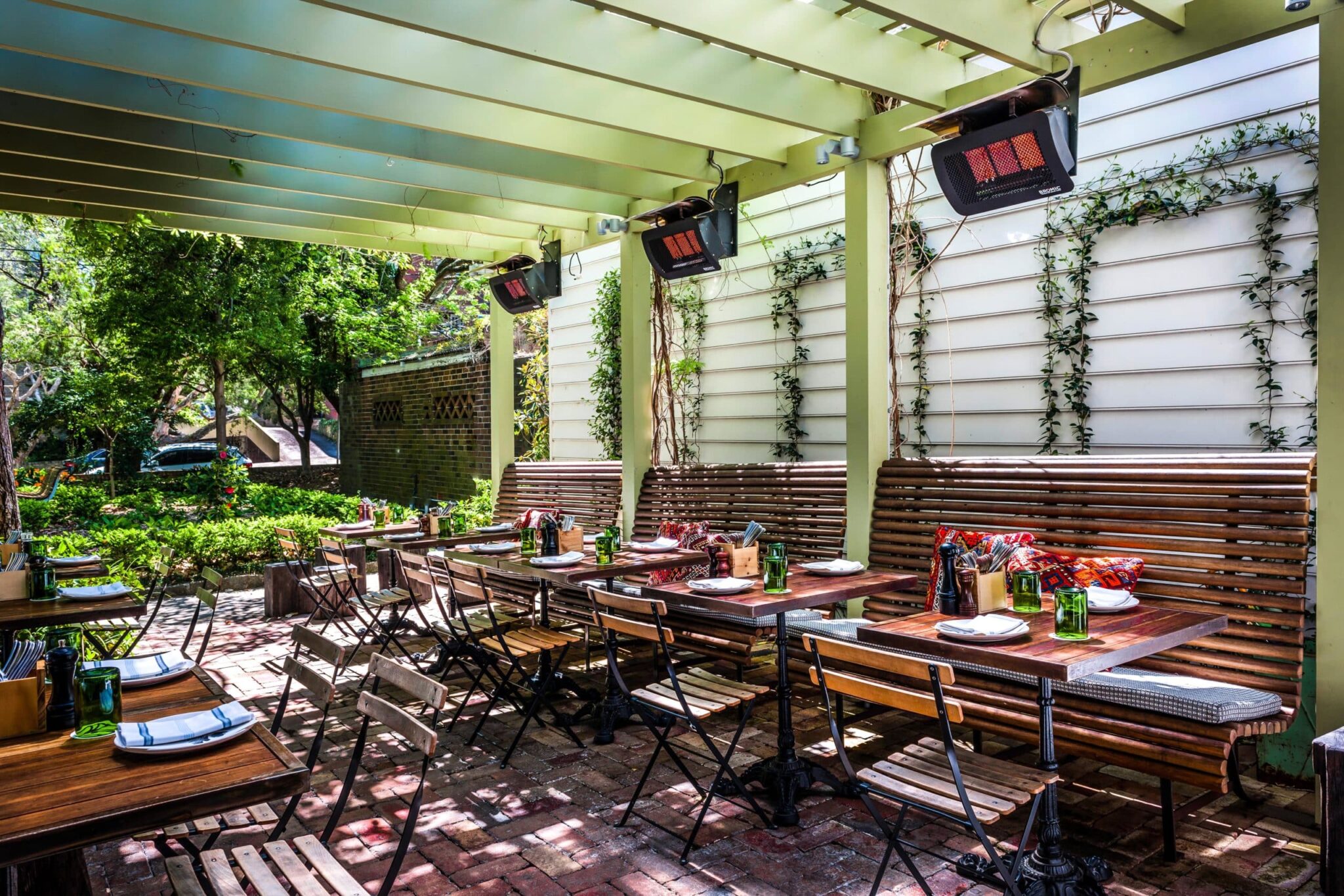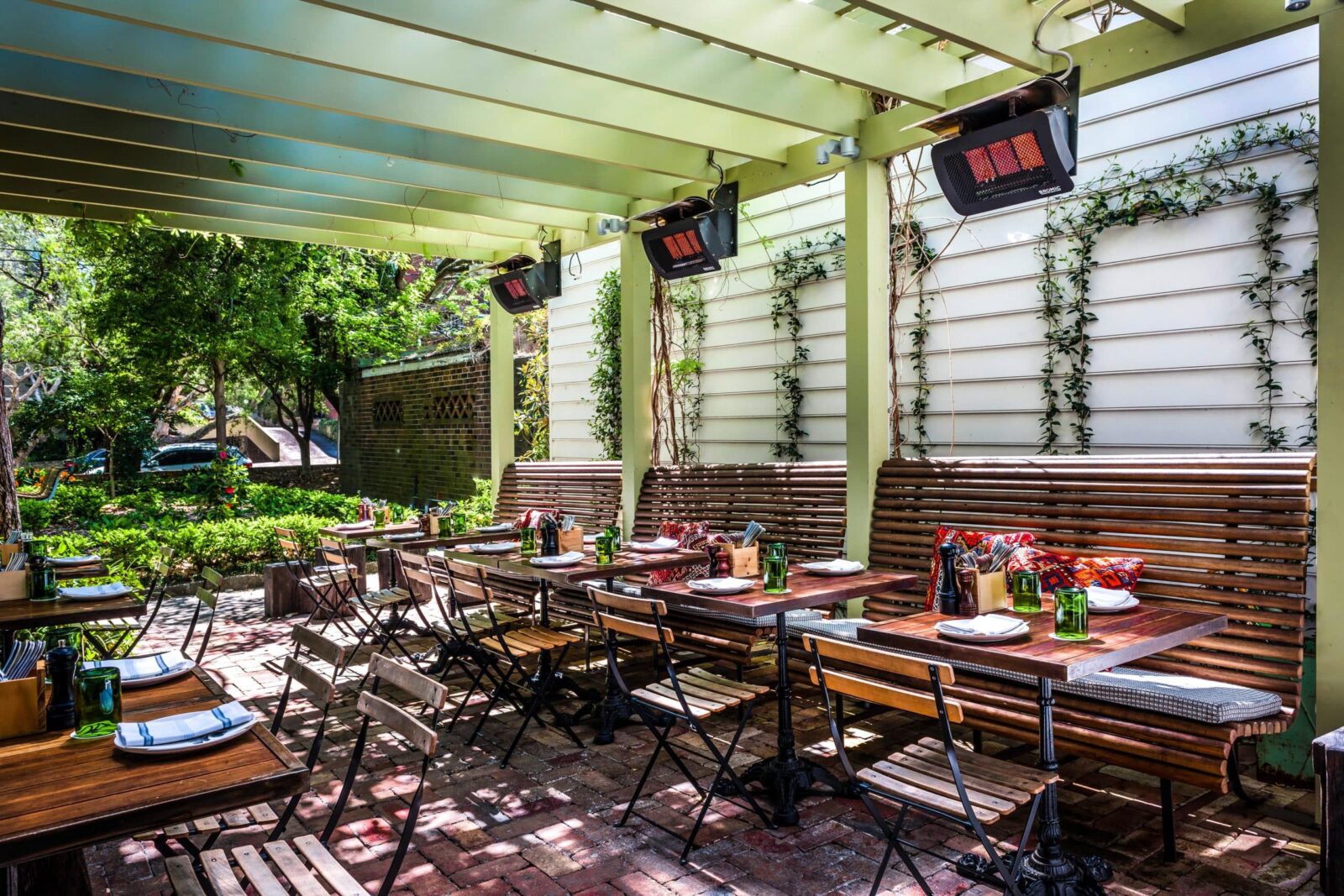 Common Questions about the Tungsten Collection of Heaters
Explore the extensive Q&A topics about the Tungsten Collection of heaters below to gain valuable insights that cater to your specific outdoor heating needs. For customized assistance, don't hesitate to reach out to Bromic's team of heating experts who stand ready to craft a tailored solution for your specific needs.
The primary differences between our outdoor heater collections lie in their design, performance, and features. The Tungsten outdoor heater collection is available in electric, gas, and portable options, and is known for it's high-powered industrial design style. The Platinum Collection is available in electric and gas options, and is known for it's sleek, seamless and modern design. The Eclipse Collection is available wall, ceiling, and portable options, and is known for its contemporary design with dual functioning heat and light, making it an excellent choice for upscale outdoor spaces.
---
Tungsten outdoor heaters are available in both electric and gas models. Tungsten Electric heaters are powered by electricity and are ideal for those who prefer a clean and efficient heating solution. Tungsten Gas heaters, on the other hand, are available in both natural gas and propane versions, offering flexibility in choosing the fuel type that suits your outdoor area's infrastructure. This wide range of options ensures that Tungsten outdoor heaters can accommodate various fuel preferences. Not sure which fuel source is right for your space? Read our blog.
---
Tungsten outdoor heaters offer versatile mounting options to suit your outdoor space. You can choose from wall-mounted, ceiling-mounted as either ceiling-suspended or recessed, or portable models. Wall-mounted heaters are great for saving space and directing heat where it's needed. Ceiling-mounted heaters provide overhead heating, ideal for larger areas. Portable models come with the convenience of mobility and can be placed wherever warmth is required. The choice of mounting option depends on your specific heating needs and the layout of your outdoor area.
---
Bromic's Tungsten Collection of outdoor heaters are designed to be weather resistant. The heaters are IP certified for outdoor use, making them a reliable and durable outdoor heater, even in various weather conditions. Regular maintenance and proper care, such as cleaning and covering when not in use, can further extend their lifespan.
---
The operating cost of Tungsten outdoor heaters depends on the model and fuel type. The specific cost will vary based on factors like electricity or gas prices in your area and the duration of operation. To estimate the operating cost, you can refer to the product's specifications and consult with a local utility provider for pricing information.
---
Tungsten outdoor heaters are designed for intermittent use and are not typically meant to be left on continuously throughout the night. For safety and energy-efficiency reasons, we recommend turning off the heaters when not in use and using them as needed to maintain a comfortable outdoor environment. If you require extended heating, consider using a timer or one of Bromic's other various control options to regulate the heater's operation based on your specific heating requirements.
---
Although the Tungsten is considered a high power outdoor heater, the number of heaters needed depends entirely on the size and layout of the space, as well as the size and wattage of the heaters you are installing. Let our heating experts create the perfect heat layout of your space by utilizing our Complimentary Design Service.
---
Tungsten outdoor heaters are renowned for their durability and robust construction. They are built to withstand the rigors of outdoor use, including exposure to varying weather conditions and are engineered to provide long-lasting performance. Regular maintenance and proper care, such as cleaning and covering when not in use, can further extend their lifespan.
---
The Tungsten Electric heater series are electric heaters, which do not require ventilation as there are no harmful biproducts such as gasses released into the air. Bromic's Tungsten Gas and Tungsten Portable heaters do require ventilation as potentially harmful biproducts are released in the air. Please refer to the corresponding Installation Manual to ensure proper clearances are met for safe operation.
---
Tungsten outdoor heaters are equipped with innovative Smart-Heat technology, which focuses on efficient and effective heating. The Tungsten Electric heaters use a durable element with a high-output, low-glare design, ensuring even and comfortable heat distribution. Tungsten Gas heaters incorporate ceramic burners and high-intensity radiant heat, which delivers consistent warmth while minimizing energy waste.
---